Share Watermelon Game Online
Watermelon Game Online
Watermelon Game, or the Suika Game, is a top attractive puzzle game on the fruit theme, they are so cute and attractive...
Watermelon Game, also referred to as Suika Game. Crafted by Aladdin X, this Japanese puzzle video game combines the falling and merging puzzle genres to create an engaging and addictive experience that everyone can enjoy.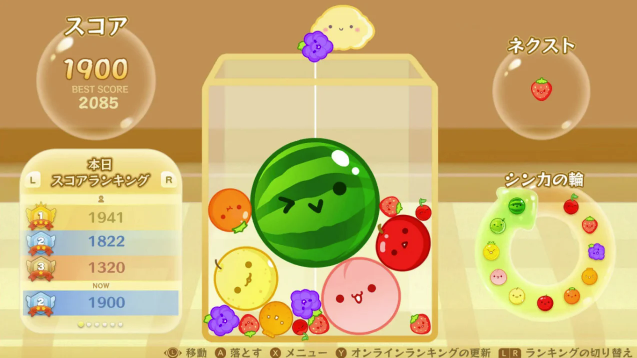 How to Play the Watermelon Game
Rules
Watermelon Game is elegantly simple, yet it's incredibly captivating. Your mission is to carefully place a variety of fruits, one by one, into a container. What makes it exciting is how these fruits move – they gently roll and sway with each addition in the Suika Game.
A Delicious Array of Fruits
What makes this game special is the variety of fruits, each with its unique colors and characteristics. From small cherries to large watermelons, players will have fun merging these tasty fruits in various ways:
Cherries
Strawberries
Grapes
Dekopons
Oranges
Apples
Pear
Peach
Pineapples
Melons
Watermelon
In conclusion
The Watermelon Game is due to its simple yet engaging gameplay, its charm, and the positive community it has created. Whether you're new to gaming or a seasoned player, it offers a relaxing and enjoyable experience that you can share with friends. So, why not dive into this fruity adventure and see how many Watermelons you can merge? Enjoy the game!